May 7, 2018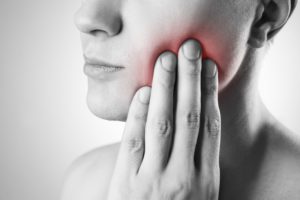 Everyone does their best to stay prepared while traveling, especially if they're traveling internationally. Of course, sometimes a dental emergency can appear and we don't know what to do. Emergencies like this don't happen often, but it doesn't mean you should panic or cut the trip short. There are ways to mitigate the effects of a dental emergency, even if your dentist is thousands of miles away.
To stay prepared, keep reading this post from your emergency dentist in Yakima. He'll go over common emergencies and what you can do.
Learn Your Surroundings
While you're looking up monuments, museums, restaurants, and other attractions you'd like to see at your destination, take a few minutes to note where other helpful locations nearby your hotel or rental home will be.
Locations like grocery stores, pharmacies, and even medical clinics are great to know about prior to arriving, especially if the place your staying at doesn't have free Wi-Fi. If you don't have the supplies to appropriately address a dental emergency and you can't find a dentist, you'll be glad you took the time to learn.
Toothaches
Due to the pressure imbalances that can occur when flying, you may encounter some tooth pain or sensitivity. If the pain doesn't go away after you land, start by rinsing your mouth out and using floss to dislodge any food debris that may be present. If the aching pain doesn't go away, take some painkillers like Advil or Motrin to alleviate it. Avoid chewing on that side of your mouth until you get back home.
Dislodged Teeth
If you have a bad fall and a tooth becomes dislodged, you'll want to find the tooth as quickly as possible. Once found, pick it up by the crown and rinse it. If dirty, you should also try to rinse the root, but avoid removing any tissue fragments that may still be attached.
The best way to keep it preserved is to place it back into the socket facing the way it was originally. If not possible, transfer the tooth to a container of milk, saline solution, saltwater, or saliva and ask your hotel concierge or renter if any medical or dental clinics are nearby.
Broken or Lost Restorations
If a crown or filling falls out, do your best to locate it. Your tooth is more likely to become infected without protection, so it's important that you get the restoration back on as soon as possible. Before doing this, rinse it with cool water.
Apply clove oil to the affected tooth prior to placement or take pain medications to alleviate any discomfort you're feeling. Then, use either dental cement, denture adhesive, or petroleum jelly to adhere the restoration back on.
Have more questions on handling a dental emergency in Yakima or while traveling abroad? Schedule an appointment with your dentist today!
About the Author
Dr. Lyle I. Bonny earned his Doctor of Dental Surgery degree from the University of Washington Dental School. He makes every effort to treat dental emergencies effectively and provide helpful information on what to do prior to your visit. If you're having a dental emergency, contact your emergency dentist in Yakima through his website.
Comments Off

on Your Emergency Dentist in Yakima Offers Tips Traveling Abroad
No Comments
No comments yet.
RSS feed for comments on this post.
Sorry, the comment form is closed at this time.