Meet Your Yakima Dentist
Lyle I. Bonny, DDS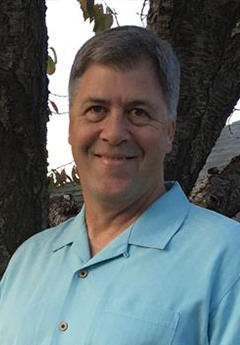 I was raised in the lower valley, graduating from Prosser High School in 1976 where I participated in football, basketball, and even went to State by running track. During my high school years, I worked in agriculture, including helping my dad in his crop dusting business. It was during my high school years I developed an interest in Dentistry talking with our local dentist and getting a feel of what all was needed in being a good dentist. After I graduated, I continued my education at WSU where I was part of the fraternity and met my wife Karen Cloaninger and graduated with a degree in Pharmacy. I worked for a year to pay off student loans and applied to University of Washington Dental School while my wife continued her education at WDS pursuing her degree in Speech Pathology.
After earning my Doctor of Dental Surgery in 1987, I came home and married my wife. By this point, she was working as a speech specialist in the Toppenish school district. Originally, our plan was to move to Wenatchee and start a practice there, but this didn't happen. I went to work for Yakima Valley Farm Workers Clinic, which allowed me to utilize my dental skills while also helping provide affordable dental care to those in need. In 1990, a small dental practice in Terrace Heights came up for sale, and I began my practice with very few patients of record.
That same year, my wife I started our family by welcoming twin girls Megan and Alexis. While getting very little sleep, I worked with my employees to continue growing my practice. In 1993, we welcomed another daughter named Savannah and then a son named Gus. Family is very important to me and I take every opportunity to be involved in my children's lives, whether through volunteering to come and talk about dentistry to their kindergarten class or coaching all four of them in basketball. All of my kids are graduates of La Salle High School and WSU.
Over the years, I have had the pleasure to meet and serve people from all over the valley but have developed a great relationship with the people of Terrace Heights and East Valley. We continue to serve this area and the entire Valley and look forward to welcoming more to our practice. When I'm not busy at work, I enjoy spending time with my wife and kids, walking our three dogs, and traveling.