Find Emergency Dentistry in Yakima
at Terrace Heights Dental Center
Dental emergencies can happen in an instant – maybe you've stumbled down some stairs and cracked a tooth, or maybe your child crashes on their bike and starts complaining of mouth pain. These situations are frightening, but it can make a world of difference if you already have a trusted dental office you can call for help.
At Terrace Heights Dental Center, we make every effort to get emergency cases in for treatment as soon as possible, whether you're a new patient or a recurring one. Dr. Bonny has been practicing here since 1990, and he is a reliable choice in the Yakima area for expert care that relieves your pain and restores your smile even after dire injuries. Contact us today!
What Should I Do After a Dental Emergency?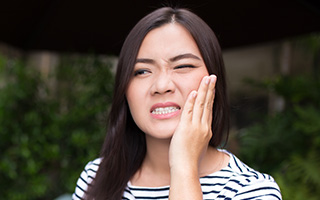 Did you knock out a tooth? If you still have it, rinse the white crown portion carefully (while leaving the root and natural tissue untouched) and then try to hold it in its original socket. If this can't be done, put the tooth in a container of milk to keep it moist. Do not wait to reach out to Dr. Bonny for assistance, as reattachment is only possible for a limited period of time.
Did you break a tooth? Gather up any significant portions that were dislodged and bring them with you to our Yakima, WA practice. If you start to experience facial swelling, a cold compress can do a good job at minimizing the effects.
Do you have a bad toothache? Try rinsing your mouth and flossing around the affected tooth in order to dislodge any large food particles or foreign objects that could be causing the pain. If the discomfort doesn't get any better, our team will take over from there. If you choose to take a painkiller in the interim, do not place it directly on the oral tissue, as this could damage it.