Terrace Heights Dental Center
Uses Advanced Dental Technology
The world of dentistry is constantly evolving for the better, and Dr. Bonny is proud to integrate these important advancements into his practice whenever he's able to! With the help of modern tools and techniques, our team is able to bring many valuable benefits directly to patients, including improved diagnostics, elevated accuracy, and added comfort. Please don't hesitate to contact our office if you'd like to schedule a visit with us, or if you have any questions.
Intraoral Camera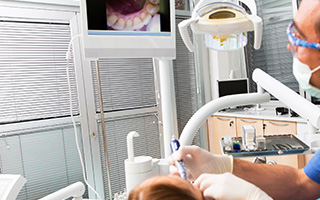 By using intraoral cameras, Dr. Bonny can get a much closer look at your dental health AND create new opportunities to teach patients about the issues our team is seeing! The process is simple – we'll insert a camera-tipped wand into your mouth and start transmitting captured images right away to a monitor in the operatory. We'll then use it as a visual aid to explain specific dental problems and what patients can do to improve their oral hygiene approach.
Digital X-Rays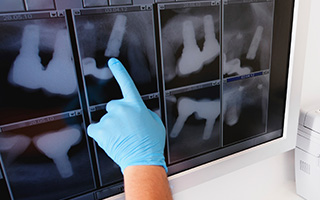 X-rays have been an important part of quality dental care for many years now, but the traditional film came with several downsides – slow development, hazardous chemical use, and potentially harmful radiation, to name a few. Thankfully, digital radiography is a much-improved alternative that you'll find here in our Yakima office! This technology captures high-resolution images that can be instantly viewed on our computer system without waiting; in fact, we can color-code and magnify them for patient education! The amount of radiation you'll be exposed to is also dramatically reduced for added safety.
Cavity Detection System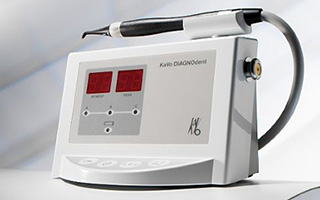 The earlier our team can identify areas of weakened tooth structure or outright decay, the more of your natural smile can be preserved and maintained over the years. That's why we have a state-of-the-art cavity detection system! Dr. Bonny will use this tool to thoroughly scan your dental surfaces and create a printout that reveals locations of damage, even if a cavity hasn't formed yet. We can also discover concerning decay in tricky areas that aren't actually accessible to the naked eye.