February 1, 2018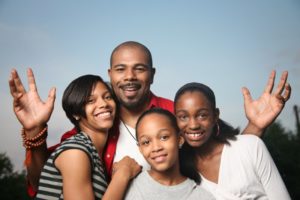 In your quest to guide your family down the road of excellent oral health, you know that a key piece of the puzzle is working with the right dentist, but there's one dilemma – you're not sure how to rate the multitude of professionals you have to choose from. Thankfully, your children's dentist in Yakima has some simple criteria that you can use to find the right person. Continue reading to find out what they are and take away the stress of trying to make such a big decision.
Questions to Ask a Prospective Dentist
Before trusting a new dentist with the care of your entire family, it's suggested that you ask the following questions:
What Services are Offered? – It's advised that you identify what services your prospective dentist offers before committing. A practice that provides comprehensive care will benefit your family the most and save you the hassle of having to drive around town to get everyone to their respective appointments. Thus, the right professional will possess the versatility to provide care for both children and adults.
How are Dental Emergencies Handled? – Emergencies will happen when you least expect it, so it's necessary to work with a dentist that offers emergency care, but also be sure to establish what the procedures are in such a situation, including those that occur after hours.
What are the Hours of Operation – Because a big part of choosing the right dentist is convenience, make sure that you choose a professional whose hours will work with your schedule.
Other Factors to Consider
Along with asking the above questions, also consider the following when making a decision on the dentist to trust the care of your family to:
Experience – The oral expert that you align your family with should have experience working with a diverse group of people and handling tough oral situations. Thus, you can feel more comfortable about trusting him or her moving forward.
Patience – It's important for your dentist in Yakima to have experience with dealing with children because it requires a certain level of patience. Along the same lines, the right professional will also be willing to answer whatever questions you pose so that you can enjoy the most comfortable and educational experience possible.
Environment – The environment of the dentist office plays an important role in the psychological aspect of care, as it should exude a feeling of comfort and peace that is especially important for children and adults with anxiety about dental procedures.
You can use the criteria above described as the litmus test to feel empowered because you now have a way to determine which local professional is best for you to work with and chart a path to oral health for your entire family. To schedule a consultation to learn more about your family dentist in Yakima just give the office a call.
About the Author
Dr. Lyle I. Bonny earned his Doctor of Dental Surgery degree from the University of Washington Dental School and has since gone on to practice dentistry for over 25 years at Terrace Heights Dental Center. To learn more about his services visit his website.
Comments Off

on Looking for a Children's Dentist in Yakima? These are the Criteria to Go by
No Comments
No comments yet.
RSS feed for comments on this post.
Sorry, the comment form is closed at this time.